The Kobe Sweets Consortium Kicked Off!

Hi. It's Nami!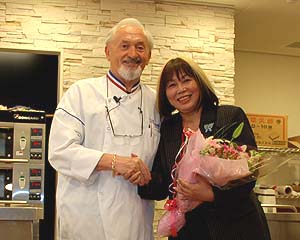 As announced through our website and various news reports, the inauguration of the 'Kobe Sweets Consortium' was held at 'The Traditional French Confectionery' course by the Best Craftsman of France, Yves Thuries, on November 8, 2007.
In front of 200 first class pastry chefs including Mr. Thuries, Prop Staton introduced its plans to incorporate the Challenged into the confectionery making scene. With encouragment felt and approvals recieved by those in the industry including Mr. Thuries and supporters as well, the 'Kobe Sweets Consortium' was created for the purpose of supporting the Challenged who set out to be pastry chefs. With plans to eventually distribute these goods through facilities selling first class products, we hope that this movement will promote the universality of Kobe City.
Details of the future progress will be introduced in a timely manner on this website. With the slogan, 'Produce a Number of the Challenged Playing an Active Part in Sweets Industries from Kobe City!', we will send heartily cheers to the Challenged, their family, and their supporters who seek to make the transition from welfare to employment. Your continued support will be greatly appreciated.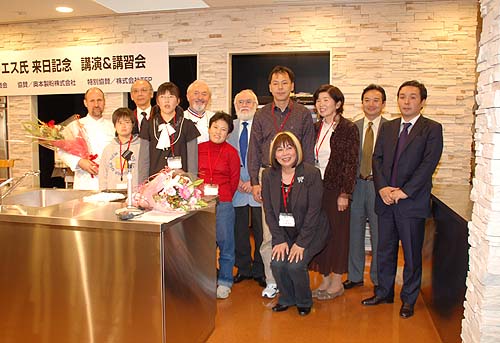 Yves Thuries, the fifth person from the left, industry participants, and the Challenged.
translated on 11/14/2007